WHOS GONNA LOVE ME NOW? Takes TOP PRIZE at AICE ISRAELI FILM FESTIVAL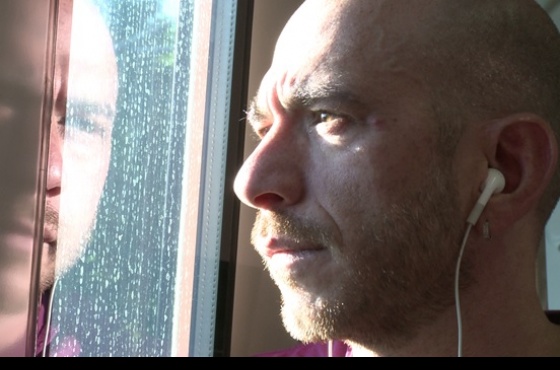 The Australian Israel Cultural Exchange (AICE) Israeli Film Festival is thrilled to announce the winner of the $25,000 prize for best Israeli feature film or documentary. The competition is a new initiative for the Israeli Film Festival, which has recently concluded at the Cinema Nova Melbourne and Sydney's Ritz Cinema.
The jury – Dr Dvir Abramovich, critic Jan Epstein, LA based producer Howard Rosenman and Artistic Director of the festival, Richard Moore, have awarded this prestigious and generous prize to the Heymann Brothers, Barak and Tomer Heymann, for their courageous and inspiring documentary, 'Who's Gonna Love Me Now?'
A intrepid film exploring queer issues of identity in the Israeli community and winner of the 2016 Panorama Audience award at the Berlin Film Festival, 'Who's Gonna Love Me Now?' is the story of Saar, an openly gay man and his efforts to reconcile his sexuality with his traditional religious Jewish family.
Israeli Film Festival Director, Richard Moore says:
As a jury our guiding principle was to award the prize to a film that best reflected the state of Israel as a vibrant and active democracy. " Who's Gonna Love Me Now?' is a fine example of a film industry capable of engaging in a mature and tough debate about homosexuality: its also remarkable in the context of other Middle Eastern countries where even a hint of homosexual practice will be severely punished.
Barak and Tomer Heymann were delighted to hear the news about the award
"We congratulate the jury on their great choice and also the backers of the festival for this wonderful prize. Thank you , thank you, thank you. Long live the Israeli film festival"
Albert Dadon concludes:
"The introduction of the competition continues AICE's longstanding and ongoing commitment to highlighting the talent and creativity of the Israeli film industry and encouragement of real and open dialogue between Australia and Israel."
About Australia Israel Cultural Exchange (AICE)
AICE was launched at an official ceremony on December 2, 2002. A unique announcement that was a first for Australia-Israel relations, former Australian Minister
for Foreign Affairs, The Hon. Alexander Downer and the then Israeli Minister for Foreign Affairs Binyamin Netanyahu solidified a joint declaration simultaneously at Parliament House, Canberra and the Ministry for Foreign Affairs, Jerusalem.
Supporting the establishment of AICE, it was the first time such a declaration had been made between Australia and Israel.
Headed by its founder, Albert Dadon AM who has played an ongoing role in developing and promoting Australia's arts and culture landscape, AICE's aim is to promote cultural flow between Australia and Israel to the widest section of the community possible. By fostering cultural links and embracing the full spectrum of cultural diversity of both countries, successive political leaders from both countries have recognised this relationship as extremely important and have endeavoured to expand, develop and enrich the many links between Australia and Israel.