Israeli Film Festival 2013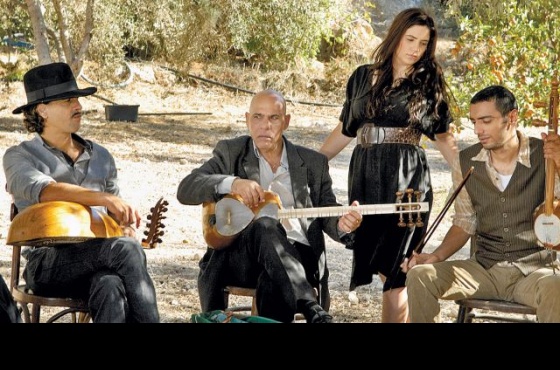 Social and political commentaries; tales of love, loss and redemption; stories of history, friendship and unlikely alliances: 2013 sees the AICE Israeli Film Festival celebrating its first decade in Australia with one of its strongest programs yet.
From Oscar-nominated documentaries to award-winning features, from challenging dramas to crowd-pleasing comedies, the AICE Israeli Film Festival presents the best of Israeli film to Australian audiences. And, with the inclusion of a third venue in Melbourne and the addition of Canberra and Byron Bay, it is the only Australia-wide showcase for Israeli film.
The films screening at the AICE Israeli Film Festival explore the myriad of stories emerging from one of the most diverse and multi-racial countries in the world. Many are shaped by politics; many are personal but overwhelmingly they celebrate the stories of people's lives.
Festival co-curator Keith Lawrence said, "The festival continues to highlight not only the breadth and strength of the Israeli film industry, but also presents the broad spectrum of Israeli society and everyday issues. A common thread in many of the films this year is that of the concerns of young adults – social, sexual and political – whether Jewish, Christian or Muslim."
Highlights of this year's festival include opening night film, The Ballad of The Weeping Spring (dir. Beni Torati), described as an Israeli 'Magnificent Seven' and featuring spellbinding music from the region; Zaytoun (dir. Eran Riklis), a touching drama about a friendship between a Palestinian orphan and a captured Israeli fighter pilot starring Stephen Dorff, and Six Acts (dir. Johnathan Gurfinkel), an edgy and perceptive portrait of an Israeli teen girl recently described as "one of the best films in the 2013 Tribeca Film Festival".
Stand out documentaries include the critically lauded, award-winning The Gatekeepers (dir. Dror Moreh), (nominated for Best Documentary at the 2013 Academy Awards, and winner of Best Documentary LA Film Critics, and Cinema for Peace Award in Berlin) featuring interviews with all surviving former heads of Shin Bet, the Israeli internal security agency whose activities and membership are normally closely held state secrets; Israel: A Home Movie (dir. Eliav Lilti), which weaves together stunning home movie footage from the early years of Israel up until the late 70s offering a critical look at the history of the Jewish state; and Good Garbage (dir. Ada Ushpiz, Shosh Shlam), which documents the lives of the 200 Palestinian families in the Palestinian village of Yatta who eke out a living from the garbage dump in the Hebron Hills which serves local Israeli settlements.
The AICE Israeli Film Festival program will be announced on July 18. For Festival updates go to www.palacecinemas.com.au, like us on Facebook (http://www.facebook.com/IsraeliFilmFestival) and follow us on Twitter (https://twitter.com/IsraeliFilmFest)
For more information about this media release please contact Miranda Brown miranda@mbpublicity.com.au 03 9419 0931