Firebirds
2016, Opening Night Film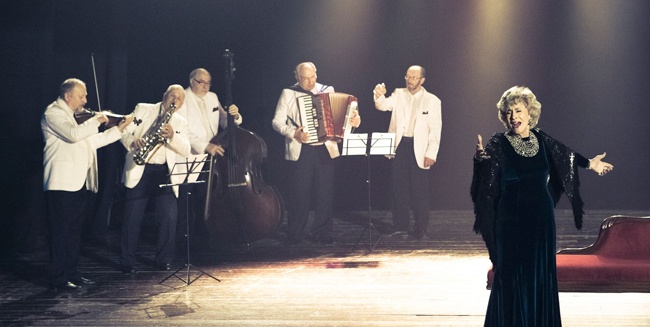 Director: Amir I. Wolf
Producer: Michael Sharfshtein, Moshe Edery, Leon Edery, Oudi Recanati
Cast: Oded Teomi, Gila Almagor, Devora Keidar, Miriam Zohar, Amnon Wolf, Mali Levi Gershon
Starring Gila Almagor and a host of leading Israeli stage and screen actors - Oded Teomi, Devora Keidar and Miriam Zohar to name a few - this mystery drama was nominated for ten Israeli Academy awards last year. With sparkling dialogue and plot twists, the story revolves around Amnon a police detective, as he sets out to solve a murder of an eighty year old man found with three stab wounds to the chest and a number tattooed along his forearm.
As Amnon investigates he discovers that his victim had sought a 'membership card' to one of the most horrible clubs in the world: the club of Holocaust survivors. Despite his advanced years his victim was still attractive and oozing with charm as he hunted obituary columns for widows to charm, beguile and ultimately swindle.
With wit, black humour, and even a big band number, this drama is a showcase for Israel's veteran actors, directed by a first time director and screenwriter.
Viewer advice: not recommended for children under the age of 15 without parental guidance.