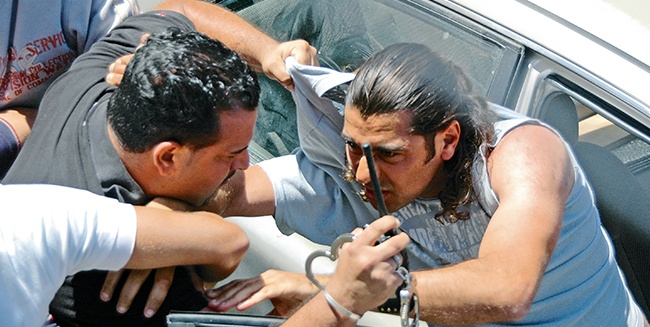 Director: Scandal Copti and Yaron Shani
Cast: Fouad Habash, Nisrine Rihan, Elias Saba, Yousef Sahwani, Abu George Shibli
Ajami was Israel's submission to the Oscars in 2010. Described by the New York Times, in a glowing review as "an Israeli tale of communal mistrust, without the finger pointing" the action is unleashed by an accidental killing on the streets of Jaffa. It doesn't draw breath for the two hours running time as five separate stories unfold against a backdrop of political threat and tension.
With a cast of professionals and non professionals the Arab and Jewish co directors fashioned a fine example of film craft. For an audience member its akin to being on the streets with the drug dealers and the influence peddlers; it moves with the rhythm and feel of a documentary, complete with plenty of hand held camera work.
Viewer advice: not recommended for children under the age of 15 without parental guidance.