Dimona Twist
2017
Documentary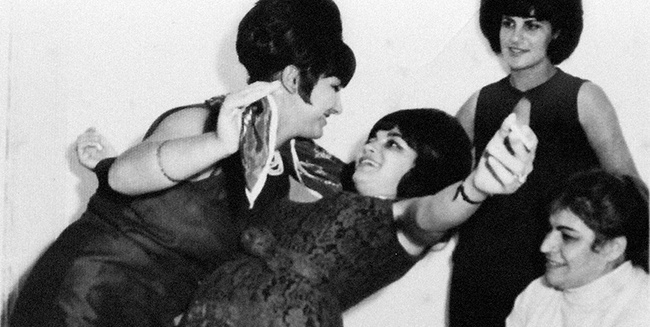 Winner of the Best documentary at the 2016 Jerusalem film festival, Dimona Twist, tells the tale of the evolution of a desert town through the eyes of its women.
Arriving in Israel by ship in the 1950s and 1960s the seven leading women in Dimona Twist are all sent straight to Dimona, a town only recently established in the Negev.
These women share their life stories, show their fashions, and relate how it felt coming from destinations as far flung as North Africa and Poland to arrive in the middle of nowhere.
With the use of rare archival footage (pay special attention to when the French arrive to build Dimona's nuclear reactor) and a deep sense of humour, these lively women talk about the cultural shock of adjusting to life in Dimona and about their determined attempts to create rich and meaningful lives. A powerful reminder of what conditions were like for Israel's female pioneers.
Viewer advice: No age restrictions.