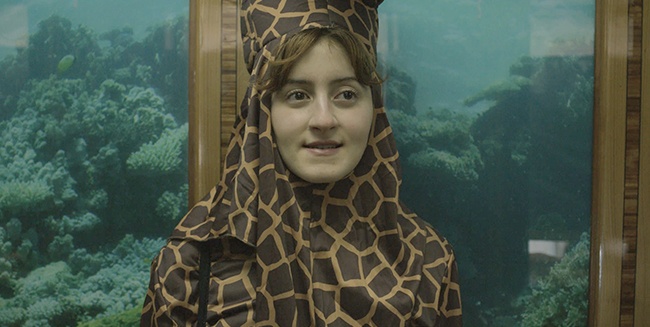 Director: Atara Frish, Heli Hardy, Yasmin Schryer-Ozary, Shira Pajurski and Shira Porat
Cast: Gili Beit Halahmi, Ravit Dor, Shir Abramov, Hila Shalev, Sharon Friedman, Kai Peker, Alena Yiv, Sophia Ostritsky, Yaakob Zada Daniel, Sivan Mast, Malgorzata Lipska Naama Preis
Heroine is one of a new breed of film productions circling the globe. Its a full length feature made up of short films based around a particular theme. This production is made up of five short stories written and directed by five women directors. The titles of the episodes are the professions of the characters – the Officer (in a female military unit) The Babysitter (dressed as a giraffe throughout) The Nurse, The Stripper (trying to get her job back) and The Director.
The production by Gaudeamus Productions is a deliberate attempt to subvert a stereotypical treatment of women as being defined by their relationships. Its a funny and aspirational look at young women and their choices in a 21st century Israel.
Viewer advice: not recommended for children under the age of 15 without parental guidance.