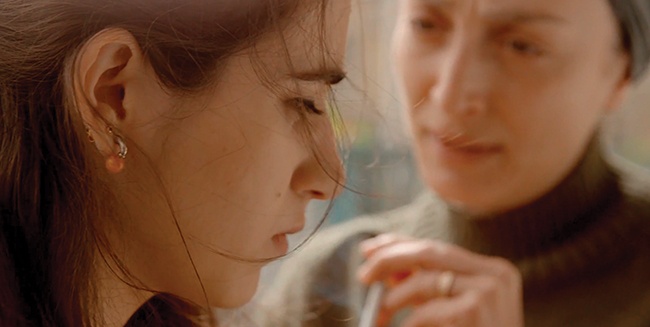 Director: Haim Tabakman
Cast: Maria Zreik, Maya Gasner, Yoram Toledano, Veronica Nicole Tetelbaum, Avi Dangur, Jamil Khoury, Roy Golan
Between Worlds takes the form of a political hospital drama set in and around the ward of a soldier injured in a terrorist attack.
The attack brings together two women from two completely different worlds. Bina, a religious woman from Jerusalem and the mother of Ulli the injured soldier, rushes to hospital to see her son for the first time since he became secular and broke off contact with his family. There she befriends Amal, a Palestinian woman who in real life is Ulli's lover. Desperate to get close to Ulli, Amal is forced to play second fiddle and sneak moments with her man, when his estranged family take over the hospital ward. Both women are waiting for a miracle to happen.
Its a simple tale about difference, acceptance and how love can ... with some degree of difficulty, transcend all barriers.
Viewer advice: not recommended for children under the age of 15 without parental guidance.