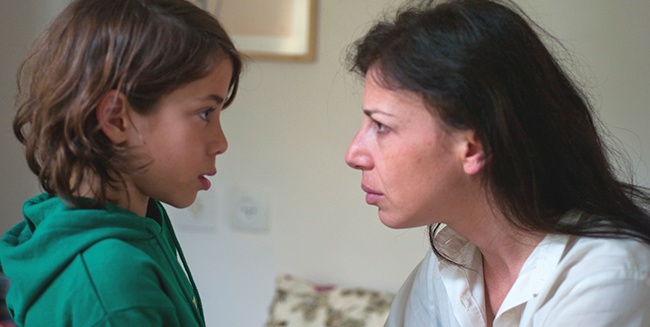 Director: Dana Goldberg
Cast: Ilanit Ben Yaakov: Darya Sheizaf: Neta Bar Refael: Amos Shouv: Haim Znati
Alice, 38, spends her days sleeping. Working nights at a rehabilitation center takes a toll on her own emotional life and that of her family. Yigal, Alice's husband, feels tormented by her chilly attitude, while Eli, her 9 year old son, is desperate for affection.
The rehabilitation centre houses thirty young women. Alice prefers as little communication as possible with the girls and performs only the basic demands of her job: handing out medication, supervising meals and overseeing shower time. After lights out, in her small room in the staff area, Alice meets up with Yoel, her lover.
On the narrow single bed, a burning passion for a life that might have been, is played out. Alice's female patients and their volcanic emotional worlds are acted out in vivid contrast to Alice's life. Soon the two worlds meet in a power triangle that threatens to spin totally out of control.
Viewer advice: not recommended for children under the age of 15 without parental guidance