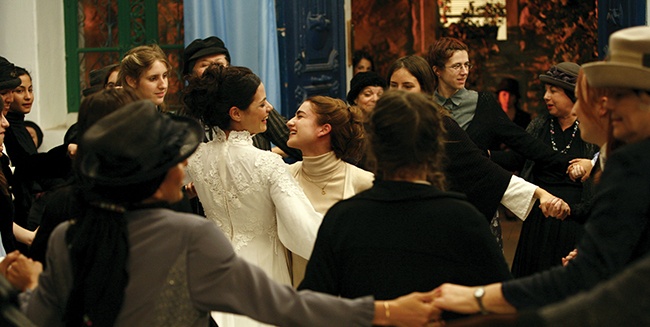 Director: Avi Nesher
Cast: Fanny Ardant, Ania Bukstein, Michal Stamler
Naomi (Ania Bukstein), the heroine of this religious melodrama is the brilliant daughter of a revered Orthodox rabbi (Sefi Revlin). Highly learned in Jewish law she is the pride and joy of her father.
The movie, directed by Avi Nesher, is from a screenplay he wrote with Hadar Galon, a London -born feminist playwright, actress and Orthodox Jew. Its a film about religious and sexual intolerance, about reconciling opposing beliefs, and about the fervour of feminism implacably opposed to religious patriarchy.
When Naomi persuades her father to send her to Sfad to study at a seminary she meets the equally headstrong Michelle. Together they are assigned to look after Anouk, a non Jewish woman suffering terminal cancer (played by the French actress Fanny Ardant). Anouk begs the girls to lead her through a series of Kabbalistic cleansing rites and enact a spiritual rescue mission.
When Naomi begins to consult the sacred texts to perform those rites she begins a daring journey into forbidden realms.
Viewer advice: not recommended for children under the age of 15 without parental guidance.