Land of the Little People
Drama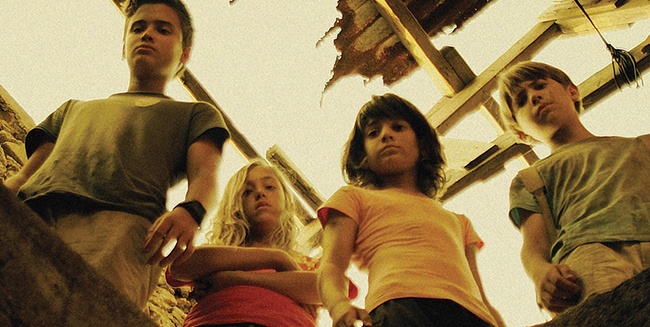 Director: Yaniv Burman
Cast: Lior Rochman, Mishel Pruzansky, Amit Hechter, Ido Kestler, Ofer Hayun, Maor Schweitzer
One of Variety magazine's main reviewers, Jay Weissberg, called The Land of the Little People – "a kick in the gut, unrelenting condemnation of Israeli society seen through the prism of children."
With generous inspiration from "The Lord of the Flies", mixed with elements of "The Sailor Who Fell from Grace with the Sea", this production will generate plenty of debate as a political metaphor of Israeli society. Produced by Tony Copti, a Palestinian (who also produced Ajami playing in this year's festival) the film is a tough depiction of a group of Israeli kids whose play centres on brutality.
When four young children from a village of military officers discover two IDF deserters in an abandoned military camp, the action unfolds inevitably towards a gruesome end as they try to take back their stolen territory.
Viewer advice: not recommended for children under the age of 15 without parental guidance.