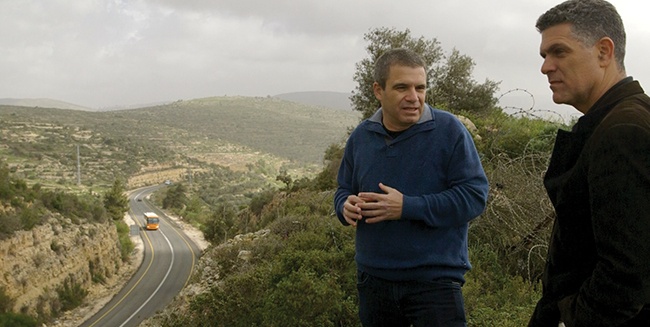 Rivoli Cinema (Village) Melbourne - Thursday 7 September 2017, 7:00pm for 7:30pm - Brigadier General Gal Hirsch will be in attendance. Following a screening of the film he will be in conversation with Dave Sharma, Australia's recent ambassador to Israel. Ticket includes light refreshment and book signing of Gal Hirsch's book Defensive Shield
Ritz Cinema Sydney - Sunday 10 September 2017, 4:15pm - Screening of War Story followed by Gal Hirsch in conversation with Alexander Rryvchin, author and Public Affairs director at the Executive Council of Australian Jewry. Followed by book signing of Gal Hirsch's book Defensive Shield
This documentary is an intimate glimpse into the life and career of a contemporary Israeli hero, Brigadier General (Res) Gal Hirsch, who will be in Australia as a guest of the festival.
Gal's career began at military boarding school in Tel Aviv; he spearheaded Israel's fight against terror for 34 years on all fronts as a commander of several elite units and as a field officer.
In his own words Gal tells the story of the Second Lebanon War when he commanded the Galillee Division and the battles on Israel's northern borders. He also reveals the hidden war that took place behind his back following an incident when two soldiers were kidnapped under his watch.
Gal sets out to clear his name after being forced to leave the army. Backed by Supreme Court Justice, Eliahu Winograd, he and Yair Elazar, the son of a chief of staff of the Yom Kippur War, "Dado", go out to correct an injustice by a military leadership that renounced responsibility for a bloody war.
Viewer advice: not recommended for children under the age of 15 without parental guidance.