Mother with a Gun
Documentary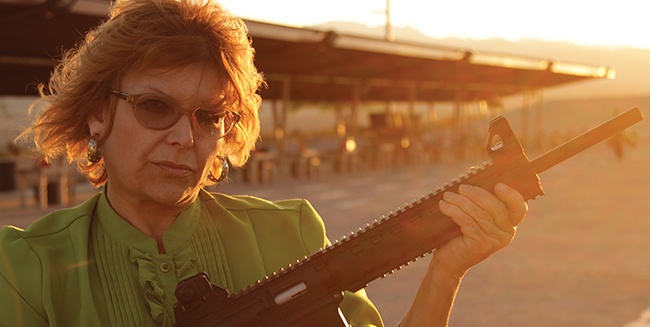 At a time when we are witnessing an increase in deadly attacks on Jews in Europe and America, director Jeff Daniels has delivered a film that asks how should a Jew respond?
"How are Jews to approach the unrelenting cycle of Jew hatred? History teaches them that century upon century of Anti Semitism has led to their mass execution - the Holocaust is still within living memory. Is it any surprise that some commit themselves to violent reaction"
This production examines the Jewish Defence League (still listed as a terrorist organisation in USA) via a portrait of Shelley Rubin, formerly married to Irv Rubin, a former leader of the JDL and close associate of the late Rabbi Meir Kahane. Advocating any means necessary to prevent anti-semitism Shelley supports armed response and preventative violence. Daniels follows Shelley from her past growing up as a good Jewish girl in the suburbs to a complex present facing imprisonment and the violent death of her friends and family members.
Viewer advice: not recommended for children under the age of 15 without parental guidance.