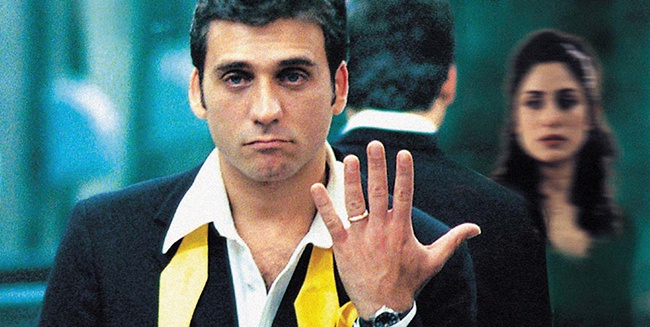 Director: Dover Kosashvilli
Cast: Ronit Elkabetz, Lior Ashkenazi, Moni Moshonov, Lili Kosashvilli.
Yasha and Lily want Zaza, their 32 year old son to get married. Being of Georgian origin this means the bride must be young, rich, gorgeous and have a good reputation in the community Each night the parents set out to check the potential brides. Zaza charms them all but none of the aspiring brides can compete as she is hopelessly in love with Judith (Elkabetz).She's older than him, a single mom to a six year old daughter, independent, feminine, captivating and Moroccan. Judith is the embodiment of everything he won't find within his own family tradition.
A chance circumstance leads the parents to discover Judith's existence and to a crisis in the family. Will Zaza survive parental wrath? Who says love can conquer all?
Viewer advice: not recommended for children under the age of 15 without parental guidance.